Almost 100 years of Design, Innovation and Quality

Designed for what matters
"Don't persuade. Convince." This Braun motto goes back to the 1950s. And Braun's innovative, independent design has delivered a compelling argument ever since, winning people over around the world with aesthetics, functionality and quality. Known as a premium German brand Braun spans multiple categories from personal care to household and kitchen appliances. Braun represents technical innovation, sustainable development and outstanding design, making it the world leader in several categories of small domestic appliances, related to household Braun is No.1 in the world in hand blenders and constantly growing in food preparation and ironing.
The versatile companion for quick, convenient food preparation, Braun's durable, easy-­to­-use MultiQuick hand blenders promise maximum performance, time after time.
And to bring out the joy of baking, Braun MultiMix hand mixers feature a unique ergonomic design to ensure ultimate convenience and a minimum of effort.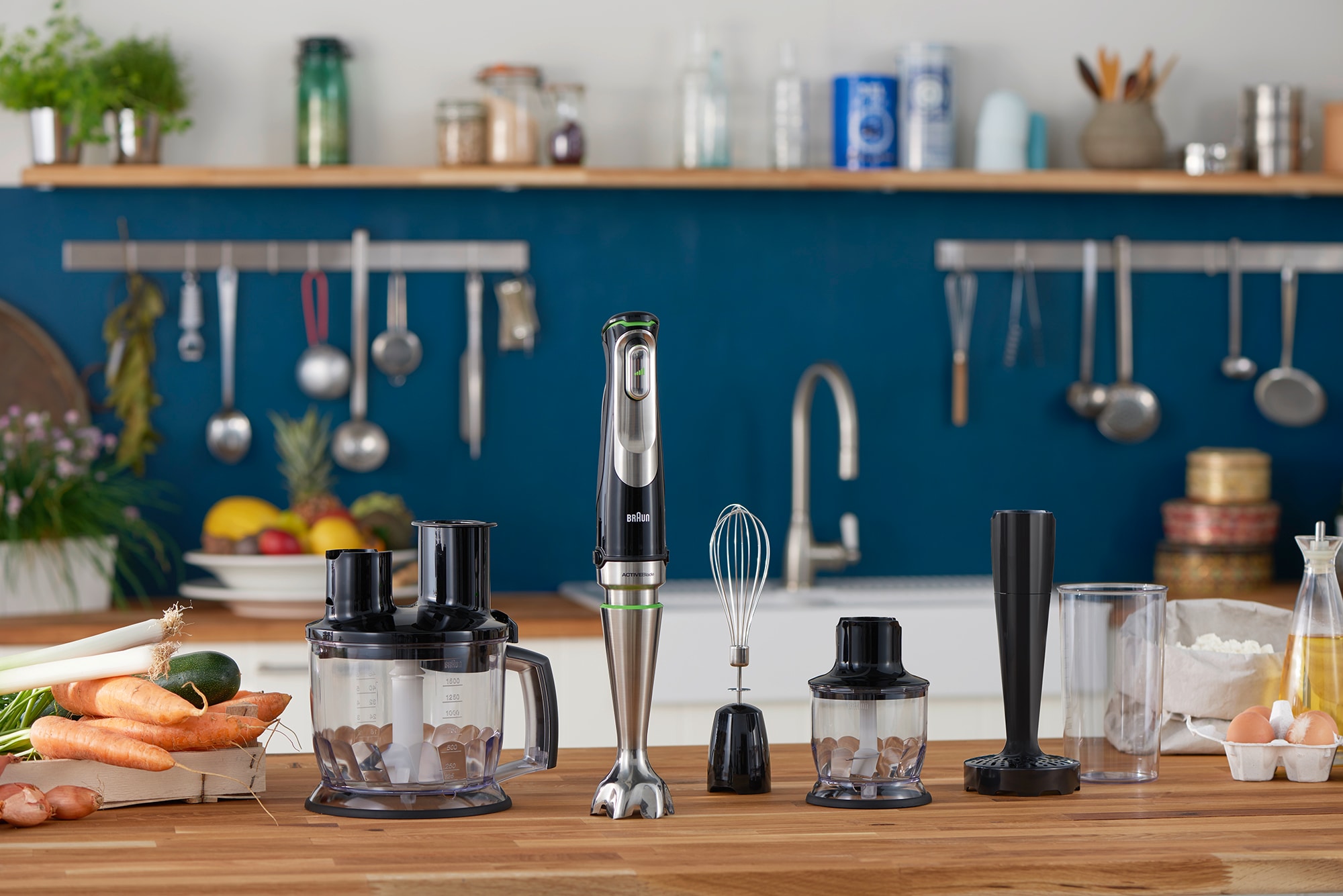 Whether you're an early bird, a late riser, an express breakfaster, or a morning gourmet – a good day always starts with a tasty breakfast.
With the wide range of water kettles, coffee makers, and toasters, Braun breakfast appliances offer you everything you need for that perfect start to a wonderful day.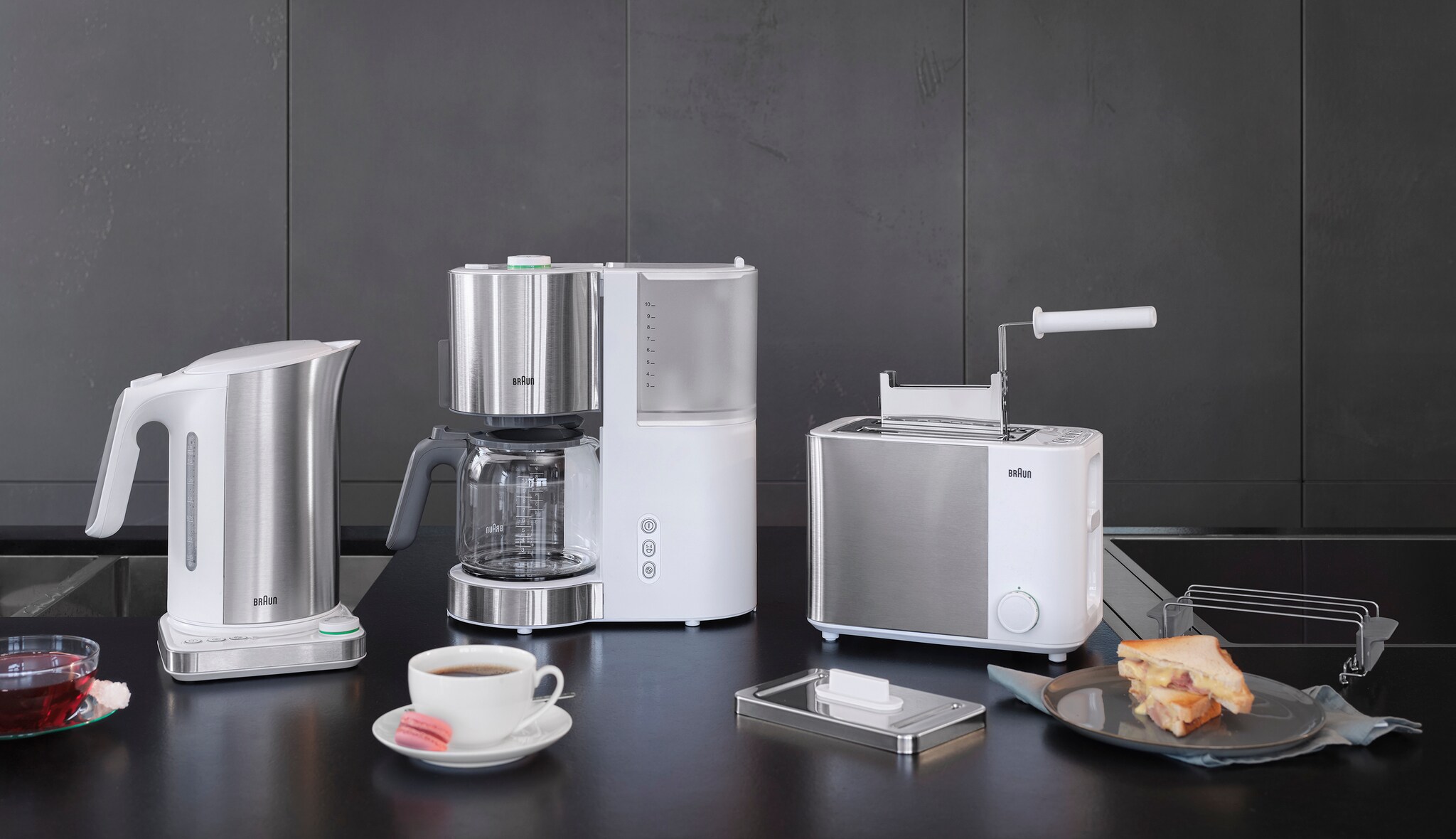 Designed to make countertops look great, our food processors, jug blenders, and juicers deliver high ­performance and excellent results. When it comes to cooking, our food processor chop, slice, whisk and knead with a single machine.
Our jug blenders meet all your blending needs with ease. And for a fresh vitamin boost, our spin juicers deliver top results in seconds.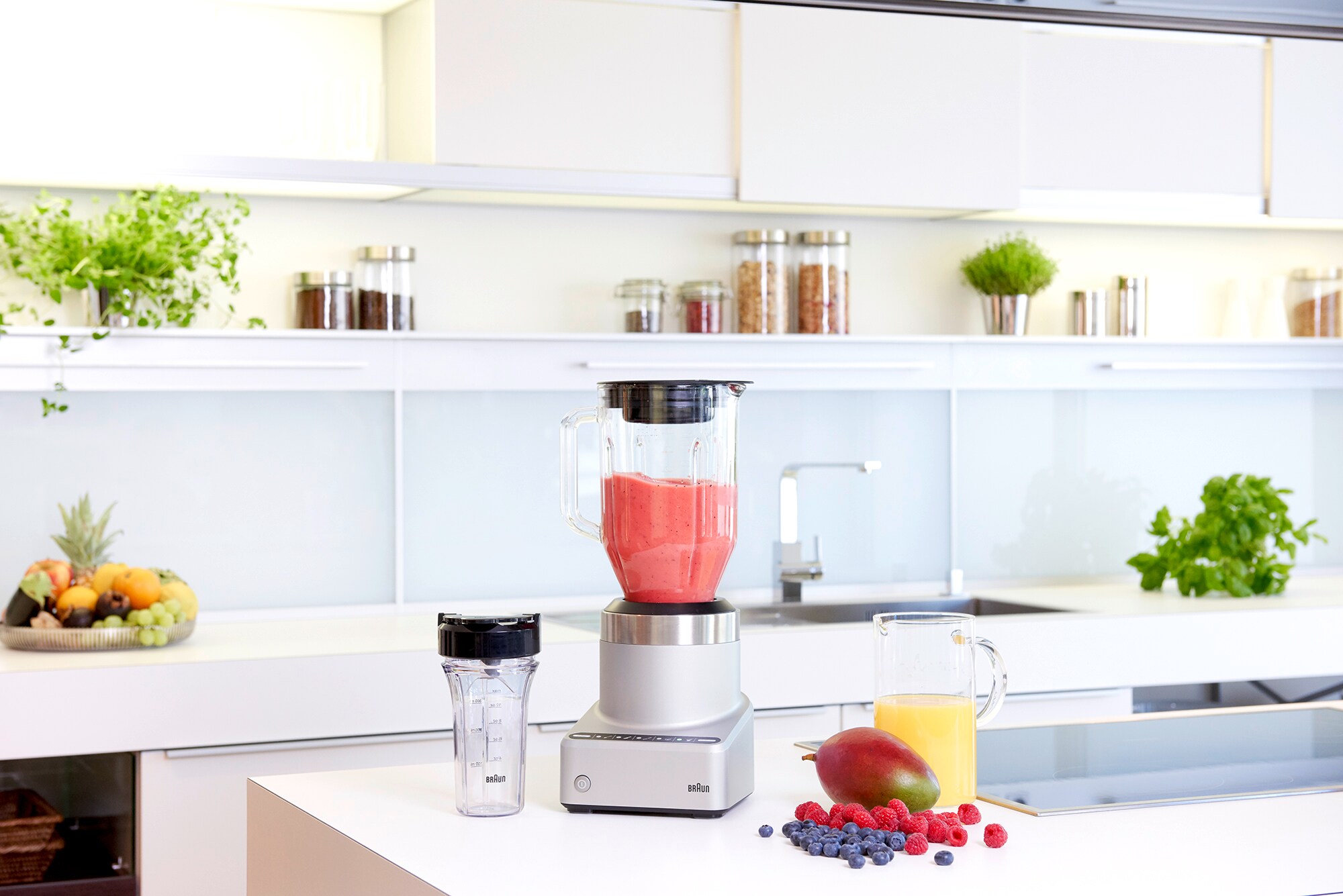 Intuitive design for perfectly ironed clothes. With convenience at the core, Braun irons are durable and easy to use, for optimum speed and performance.
Depending on your preference and ironing needs, you can choose from our CareStyle steam generator irons or TexStyle steam irons.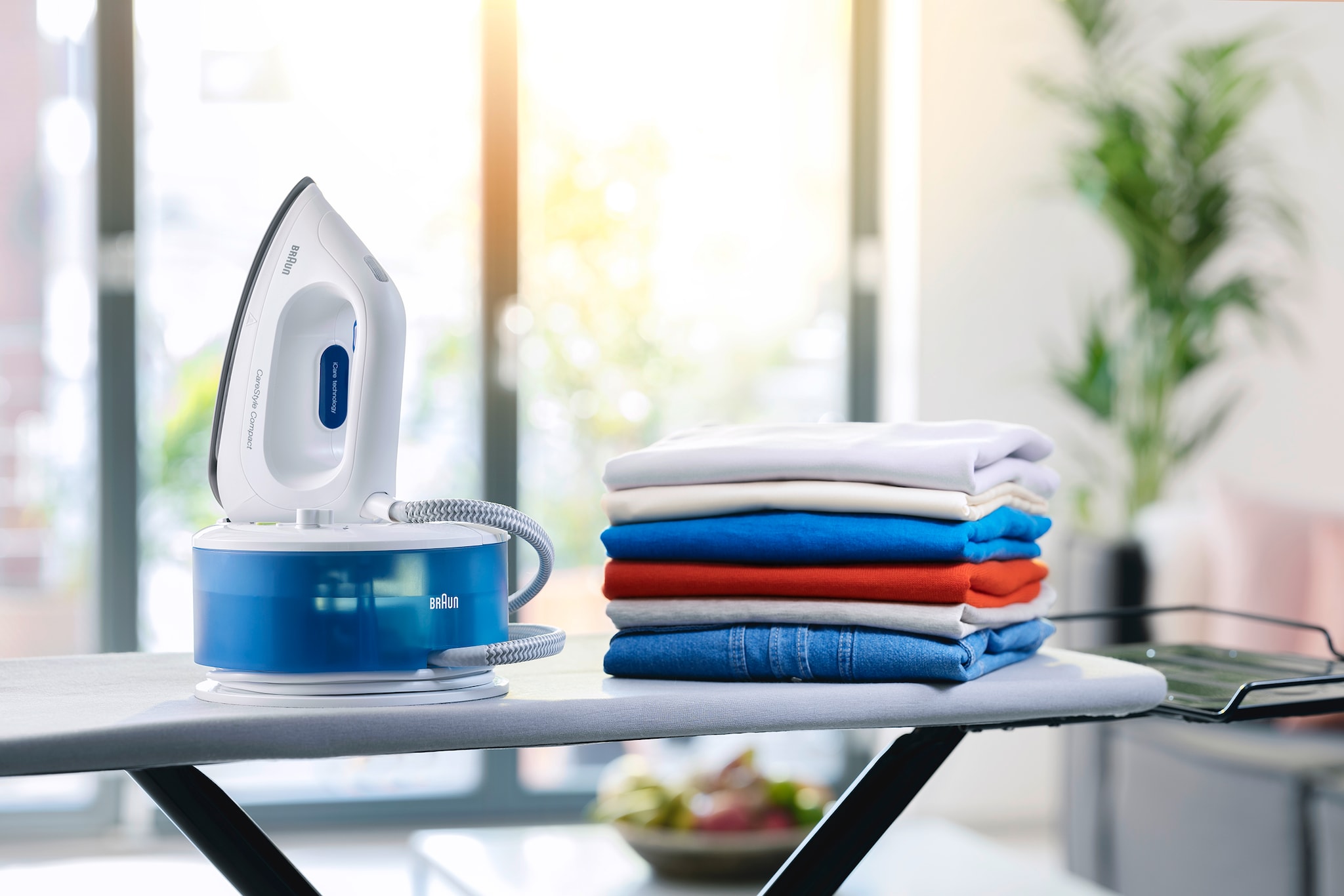 Awards