NutriBullet products are health forward, fast, easy and impactful. Our products are designed to provide maximum nutrition with minimal effort.

Since 2003, NutriBullet has been on a mission to inspire and enable transformational nutrition for people all around the world. We do this by designing and delivering an ecosystem of products and services that strive to integrate better nutrition into everyday life. We are most known for being the leading innovators of the NutriBullet and Magic Bullet personal blenders with over 80 million happy customers worldwide. Our goal is to make nutrition simple, easy, and impactful.
Products
Personal Blenders
NutriBullet's small compact blenders deliver perfectly portioned blends, ideal for a household of one to two people. Each of our compact, single-serve blenders bring something unique to the table. Whether it's protein shakes, smoothies, dips or even cocktails, these small blenders prove that big things come in small packages.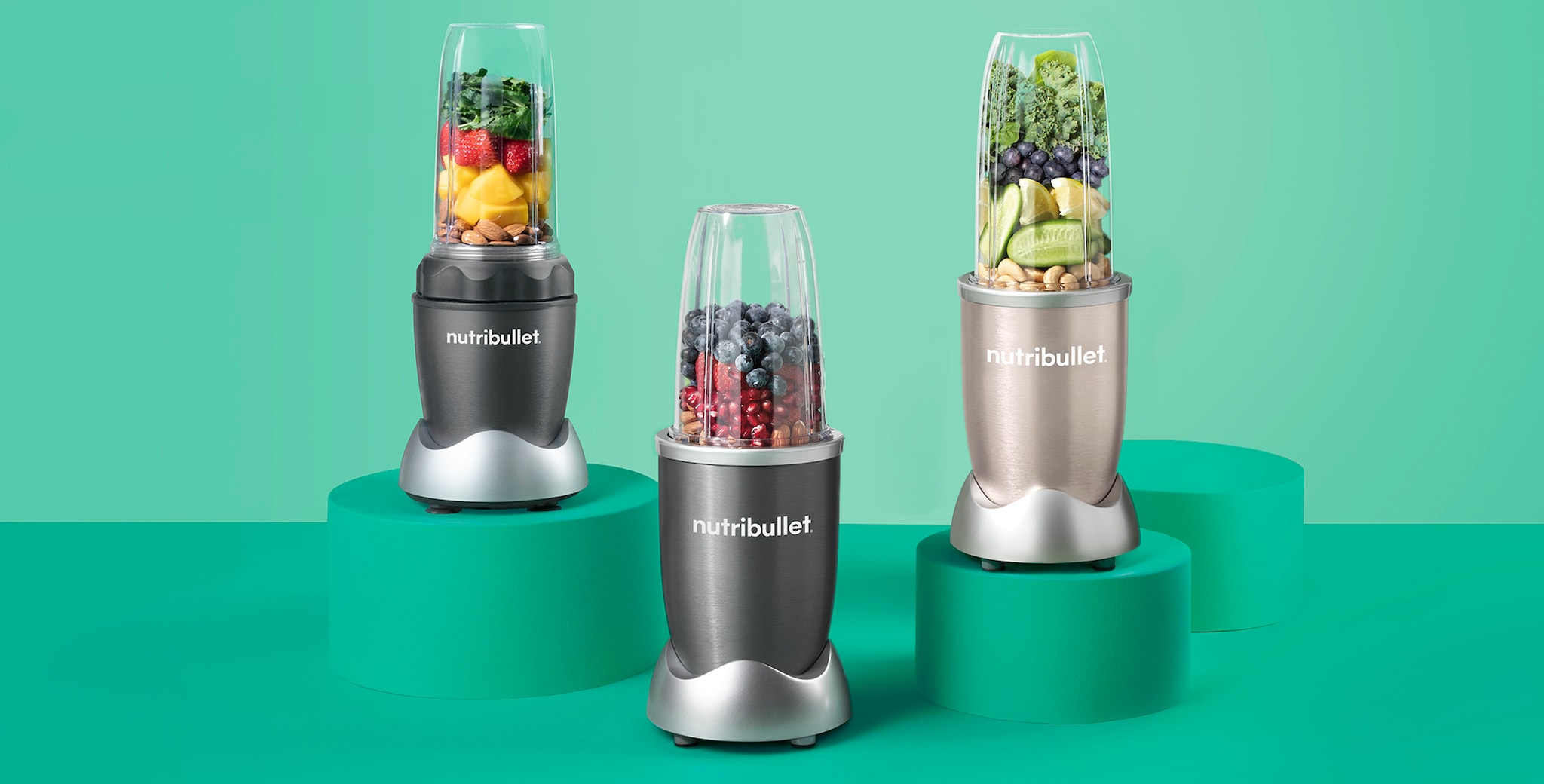 Full-Size Blenders
NutriBullet's full-size blenders provide more options, more servings, and more versatility. Ideal for households of two or more people, our full-size blenders are powerful, perfect for soups, sauces, smoothies and preparing meals requiring blending with hot ingredients.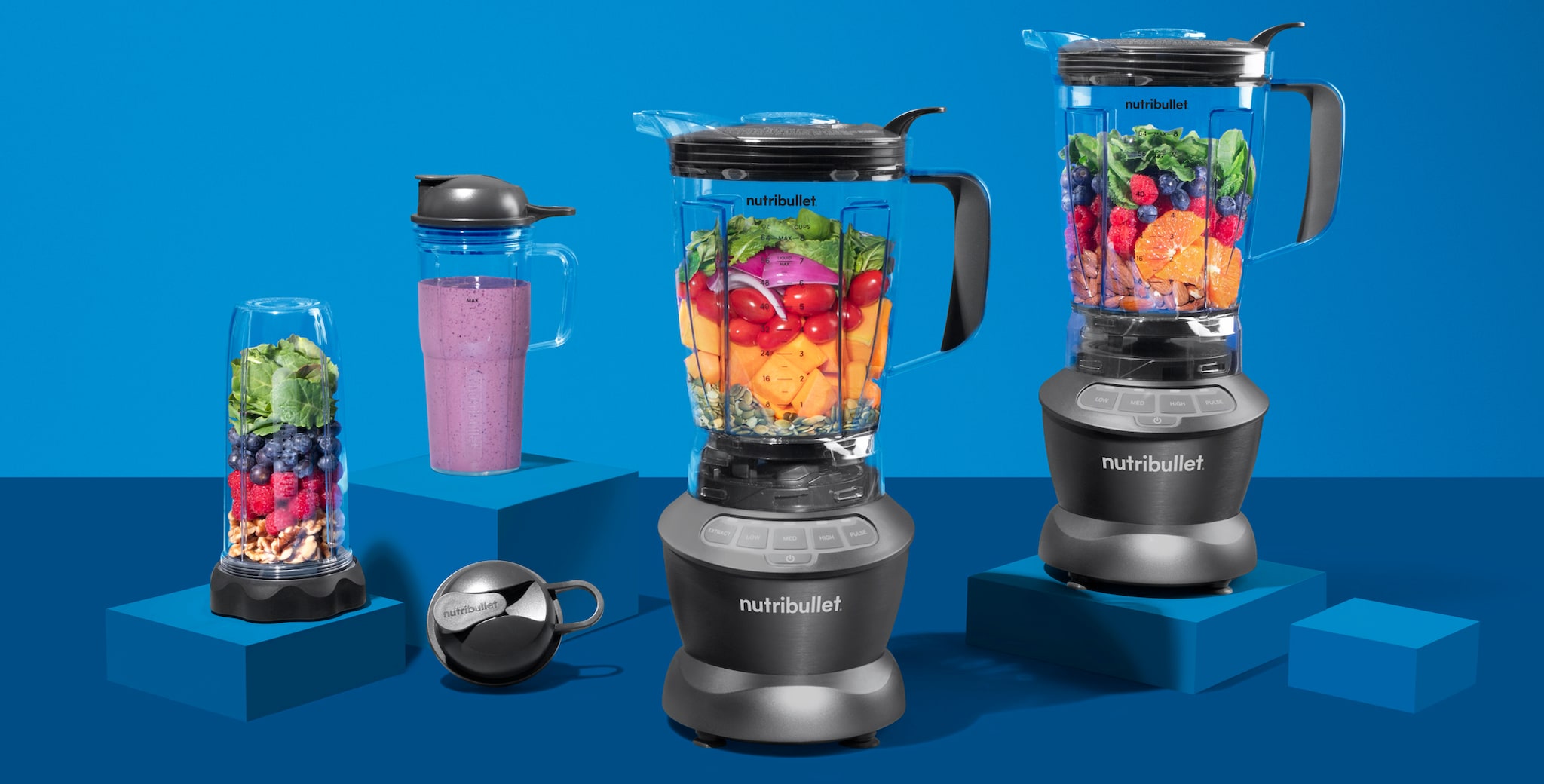 Juicers
NutriBullet's juicers are easy to clean and set up, and the large chute means minimal prep work so using your electric juicer is a breeze. Our fruit and vegetable juicers are designed with convenience in mind and are engineered to produce smooth, delicious juice every time.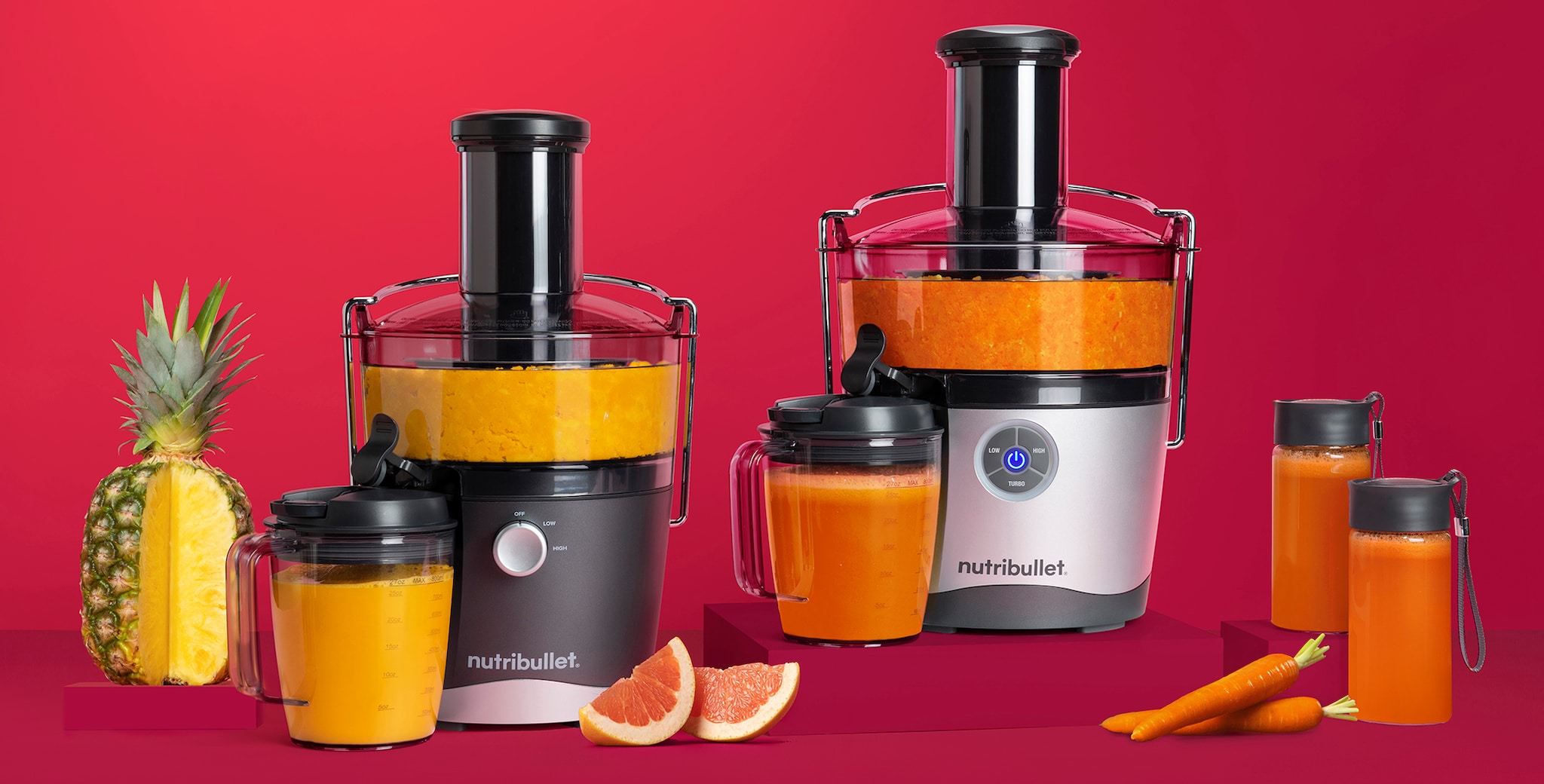 Baby
Preparing fresh, homemade baby food has never been easier with NutriBullet Baby. The NutriBullet Baby Food Making System, Turbo Steamer, and Baby & Toddler Meal Prep Kit are the perfect companions to prepare and store fresh, nutritious, healthy baby food for your little one.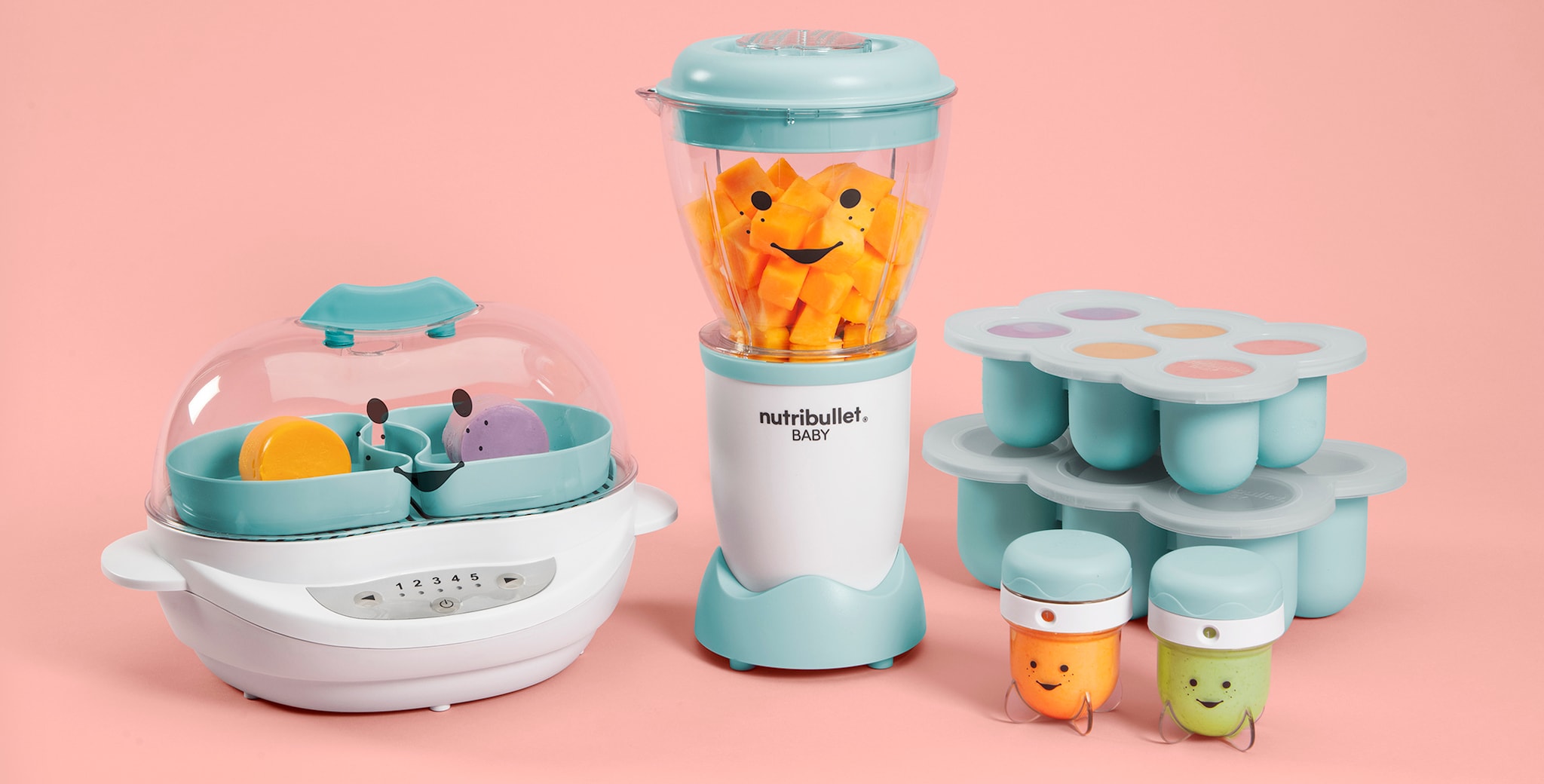 Supplements
NutriBullet's Everyday Superfoods and Superboosts are perfectly blended, plant-powered foods and supplements that make great nutrition even easier. Our superfoods and supplements include Ready-To-Blend Smoothies, Plant-Based Proteins, and Greens and Energy, Immunity, Detox and Fat Burn boosts.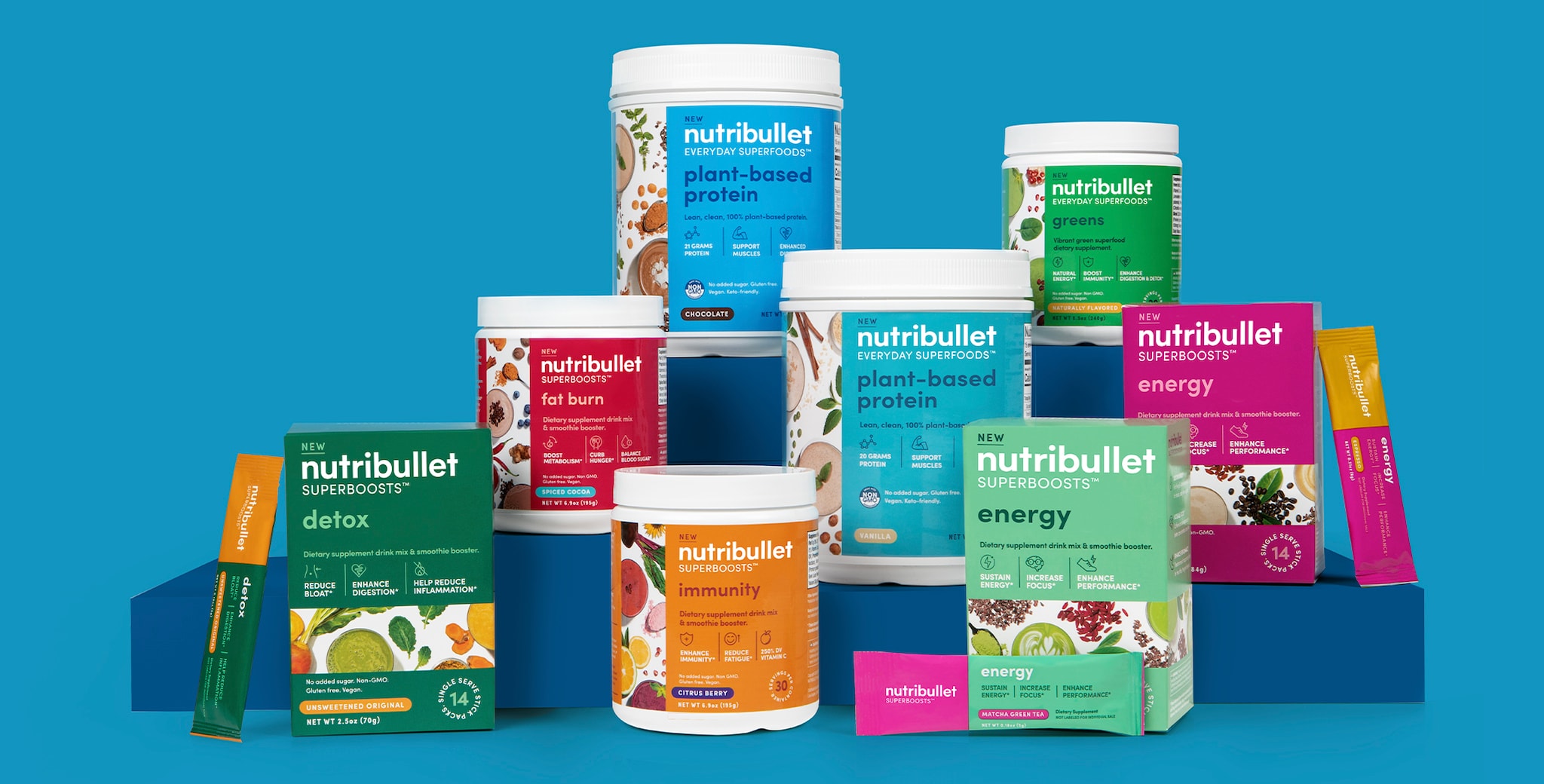 Magic Bullet
Magic Bullet's small, compact blenders and mini-food processor make the perfect companion for those looking for easy-to-use tools to make nutritious smoothies, salsas, and meals. The Magic Bullet lineup includes the Magic Bullet Mini, the Magic Bullet, and the Magic Bullet Kitchen Express.