Our journey towards sustainability
The De' Longhi Group released its first Sustainability Report in 2017.
The document represents the first step in a journey that has allowed the Group to understand its economic, social and environmental role as well as the need to define a strategy capable of generating value for the business and its stakeholders while respecting the entire ecosystem.
Sustainability for the De' Longhi Group means looking to the future as part of a responsible commitment that has been renewed every year since 2016 and is based on 3 pillars: the people gravitating around the firm, the products, and the processes governing its structure.

Sustainability Governance
The commitment to sustainability has been translated into a governance that encompasses the entire Group: starting from the Board of Directors, the Group has set up a Control and Risks, Corporate Governance and Sustainability Committee; the Sustainability Steering Committee, which involves the top management; and, finally, it has activated the company's entire population through the Sustainability Ambassadors—managers that put into practice and share the Group's strategy and operations horizontally.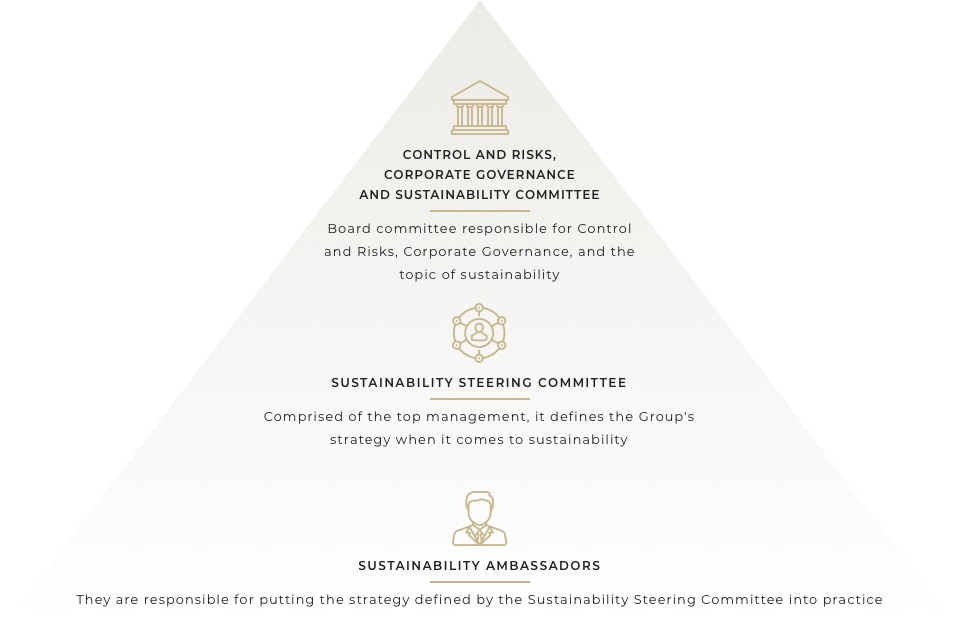 More on De' Longhi Sustainability